Technology is Transforming Art Classrooms (and Upping the Fun)
Creative digital tools and modern classroom furniture are allowing more students to access, create and enjoy art – an essential part of STEAM
Move over macaroni necklaces. Technology has landed in K­–12 arts education, and it's becoming as common in art classrooms as paintbrushes and pastels.
Student artists of every age are using tablets and phones to sketch, draw and paint. For art teachers, that technology is fostering students' 21st-century learning skills. Better yet, it's upping student engagement in art and STEAM (science, technology, engineering, art and math) spaces.
This blog gives an overview of how art teachers are using technology in arts curriculum, the benefits, and how art classroom furniture can help students channel their inner muse, whether they're using traditional or high-tech tools.
The Value of Adding the "A" in STEAM
There's much talk about how educators need to expand STEM to STEAM. Incorporating art and creative thinking into more right-brained areas of innovation is essential, says Carnegie Mellon University.
It's Arts Management and Technology Laboratory (AMT Lab) reports that including creativity, rather than just hard sciences as the sole focus, makes students more well-rounded. It helps them develop valuable soft skills, too.
Acer for Education, a provider of education-oriented training solutions, agrees. It made some intriguing points in a recent article, "Art Classroom: how technology is changing it." Foremost, is that within arts education, digital tools are driving new levels of collaboration and innovation inside and outside the classroom, unlocking endless learning possibilities.
"With the growing importance of technology in our lives, students are being told more and more often that art … will not help their career and that they should focus exclusively on science and technology. This implies that art and technology are incompatible, but the truth of it is that … the two can be gainfully used together."
Technology in Art Classrooms: The Benefits
Traditional art materials and methods will always have their place in K–12 art rooms. The key is finding a balance of the tried-and-true with tech integration, like free downloadable apps on students' existing devices. Here are some of the benefits to teachers and students:
Builds confidence.

Art-tech tools can give students a way to make art more quickly and easily. That's a satisfying creative outlet for students who get frustrated or bored with traditional art methods. Experiencing even little successes builds confidence.

Democratizes the arts.

Technology has tremendous power to address disparities in arts access. It can level the playing field, allowing classes to look at or listen to high-level art at a relatively low cost. This includes students with disabilities, who can use technology to make art with a degree of success they might not otherwise achieve.

Creates new forms of art.

Over the years, technology has created entirely new art forms, like animation, green screen, iMotion videos and 3D printing. Smart phones have made everyone a photographer and videographer.

Promotes collaboration and engagement.

Not all artists fit the "loner" stereotype. Technology in art classrooms is key to helping students show their work, share ideas and collaborate on creative projects.
Examples of How Technology is Enhancing Art Rooms
Apps for digital drawing
New-tech drawing tools are helping to teach a host of art fundaments, like depth and space,  perspective, color value and 3D forms. There are several apps that let students create their own art, as well as manipulate the traditional art they may have already created, for example, with paint or charcoal.
According to the Acer article, "a few clicks of a mouse can create more precise shapes and brushstrokes than a budding digital artist could produce if given a physical palette and brush, and there is no reason why the final result should not be considered real art."
Plus, digital drawing is a familiar place for teachers to start. According to a 2019 survey of over 2,000 art teachers in the U.S., 52 % of art teachers wanted to incorporate digital arts into their curriculum, but they don't know where to start. However, 90% of art teachers said drawing is the area they feel most comfortable teaching. The natural entry point is digital drawing, using a free downloadable app, existing tablet and inexpensive stylus.
Adventurous teachers can even take digital drawing into the virtual reality realm (see Virtual Reality in the Classroom). Using headsets and motion control hand sensors, VR programs let students draw a complete 360-degree universe around themselves in real time.
Digital portfolios
Digital portfolios have become popular in many K–12 art classrooms. They're an effective way for teachers to see what their students are working on, and a place for students to organize their work without taking up any space. Digital portfolios are essential for students interested in pursuing art careers. Some teachers, especially during distance learning, have also created virtual art galleries of students' work.
Online research and tours
With a few clicks of a mouse, students can find inspiration on the walls of the Museum of Modern Art or the stages of Broadway. Virtual tours, artist talks and archives are at a student's fingertips.
Film making and animation
The Acer article cited one collaborative art project that technology has made more accessible than ever – having a class make a short film. It involves multiple art forms: writers can produce the script; musicians can record and edit the soundtrack; visual artists and crafters can do set design and visual effects; students who are interested in the film industry can be the director and camera operator, and actors can play their parts.
Creating the (Modern) Art Classroom
The ultimate goal of the art classroom is twofold: Enable teachers to do their jobs well and students to express themselves creativity, using both traditional and modern tools. Setting up an environment that is functional, comfortable and organized is key.
Art classroom furniture needs to work for the space and curriculum goals, across grade levels. Look for durable, mobile and easy-to-clean art tables, chairs and storage units. Also consider a limited color scheme to reduce visual clutter.
Smith System® makes equipping art classrooms or maker spaces easy, providing a wide variety of furniture:
Planner® Desks and Tables offer unbeatable durability. Schools can choose from numerous shapes, functions and accessories, including power units – essential to download and use arts technology. Add casters for mobility. NOTE: Art teachers are big fans of the Planner® Studio Tables with 1 ¾-inch solid birchwood butcher block top.
Flexible school chairs and stools with casters and adjustable-height and fixed-height options allow for movement and collaboration. Art rooms should give students the ability to sit face-to-face and interact with each other while working on art projects. Smith System's school chair lines span the spectrum, accommodating students throughout their physical and artistic development, from the 40-lb. kindergartner to the 300-lb. senior.
Cascade® Classroom Storage Systems keep art classrooms organization. Art students need easy access to regularly used art materials; teachers want to limit the chaos and mess. Cascade® mobile classroom storage systems feature transferable totes, or shelves and drawers. There are countless configurations and options to store art supplies and protect student assignments.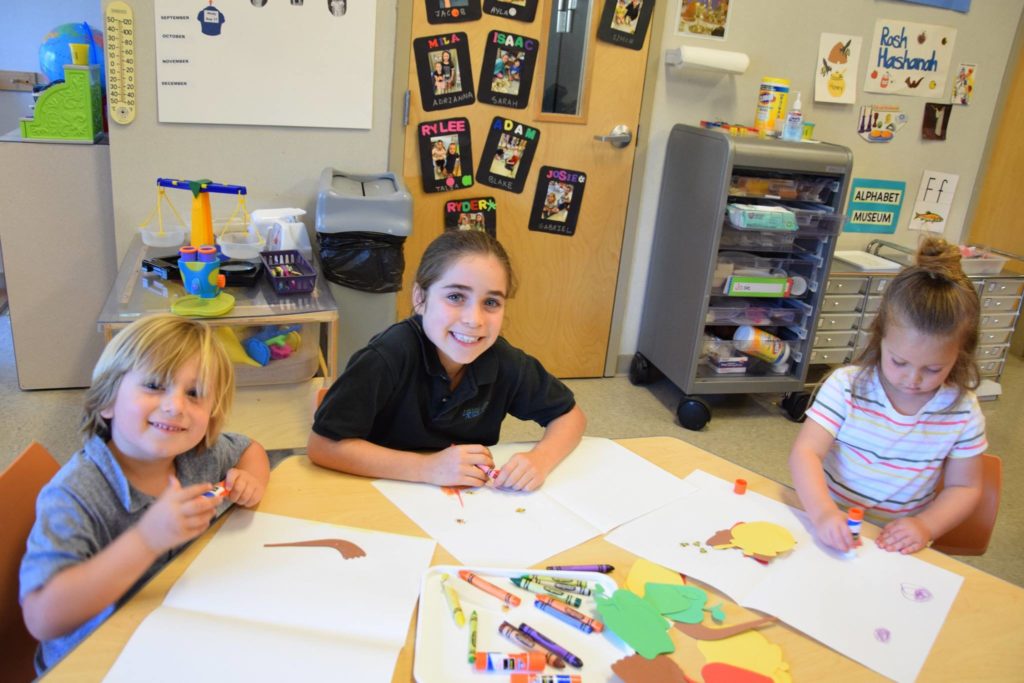 Arts Technology Has Its Limitations
As with all technology in K­­–12 education, there are limitations. That's especially true in the arts. And realistically speaking, teachers are always faced with what tech resources are available and their capacity to integrate them effectively.
What we do know is that art has many forms and each form uses technology to enhance – not replace – the creative process. As the Acer articles noted, "There are aspects of teaching and creating art that simply cannot be replaced [with technology.] It can provide invaluable assistance and increase production value so that students can have a taste of professional-level art, but it cannot be a replacement of traditional methods."
Let's Collaborate to Plan Your Art Classroom
At Smith System®, we have no shortage of creative solutions to furnish your school's art classroom. Like you, we're big advocates of allowing more students to access, create and enjoy art. We're designers are heart!
Contact us to request a catalog, get a quote, or chat with one of our (very) creative space planners today.
Sources