The Right Formula: Smith System Launches Numbers™ Chair and Numbers™ Desk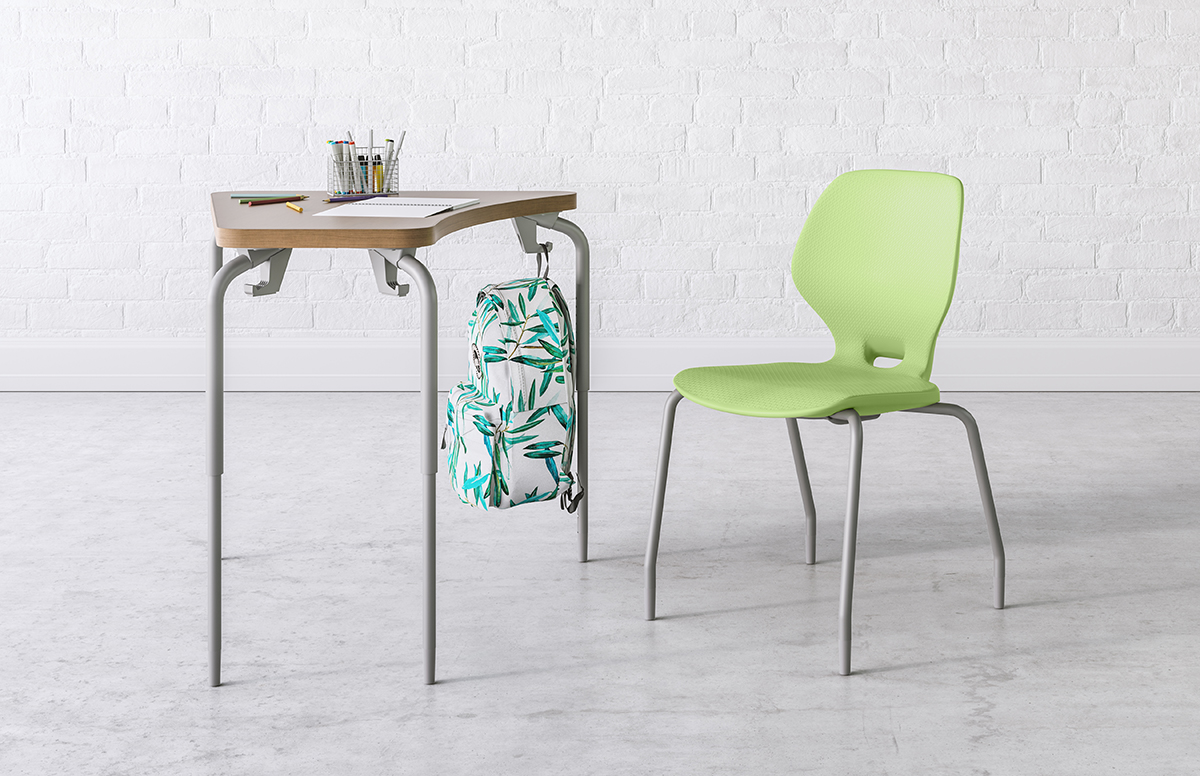 New product line is company's first to meet requirements of three global markets
 CARROLLTON, TX – (March 14, 2022) – Smith System is expanding its geographic footprint by introducing its new Numbers Chair and Numbers Desk. The stylish K–12 offerings are the company's first to meet rigorous classroom furniture requirements in three global markets: The Americas, Asia-Pacific and EMEA (Europe, the Middle East and Africa).
The Numbers family – available to ship August 15, 2022 – answers the need for value-driven, high-quality classroom solutions with international design appeal. Numbers' compact, sleek look suits all K–12 ages, and the product specifications comply with BIFMA, EN, and GB standards for durability, performance and sizing.
A New Benchmark in Comfort, Strength, Design
Smith System held virtual and in-person design charettes with its experts around the world to gather deep insights on global learning. The resulting Numbers raises the bar for classroom desks and chairs with the company's exceptional design and quality.
"Numbers sets a new benchmark for combining the practicalities of comfort and strength with the visual subtleties of great design in classroom furniture," said Jim Stelter, President of Smith System.
The chair-desk duo was designed by the European design team, Radar, the masterminds beyond Smith System's widely imitated Flavors® chair and popular Theorem® chair. Added emphasis was put on "stack geometry." Numbers chairs and desks are easy to lift, with stacking components that deter damage to frames and paint.
About Numbers Chair
Unlike most school chairs made from injection molding, Numbers is made using blow-molding technology. That allows the chair's front features to be entirely separate from its back, with variable thickness and a fully integrated frame. Notable benefits include comfortable 360-degree seating, ergonomic back support, and added strength from a steel frame nestled into the seatpan.
About Numbers Desk
To complete the Numbers equation, Smith System designed a perfect companion for  the Numbers Chair: the versatile Numbers Desk. Its foremost features include discreet height adjustments elements and inner leg tubes that can flip between glides or casters, without affecting desk height.
Size Options Meet U.S. and International Standards
Chairs and desks in the Numbers family fit K–12 ages across all three major markets. Numbers Chair heights range from 10­–18 inches for U.S. standards, and Euro 1­­­–6 (ages 3 to 18). Numbers Desk has two insert sizes that vary desk height from 19–30 inches. Desk shapes include rectangular, trapezoid, triangle and more.
Additionally, Numbers furniture meets Smith System's sustainability goals with a 100% recyclable polypropylene chair shell, and 100% recyclable steel chair and desk frames.