Higher Education
Preparing them for the future.
During college, a student's future starts coming into focus. Learning doesn't slow. It grows deeper and more complex. Educators strive to teach what employers demand of the next generation: critical thinking, team collaboration and problem-solving.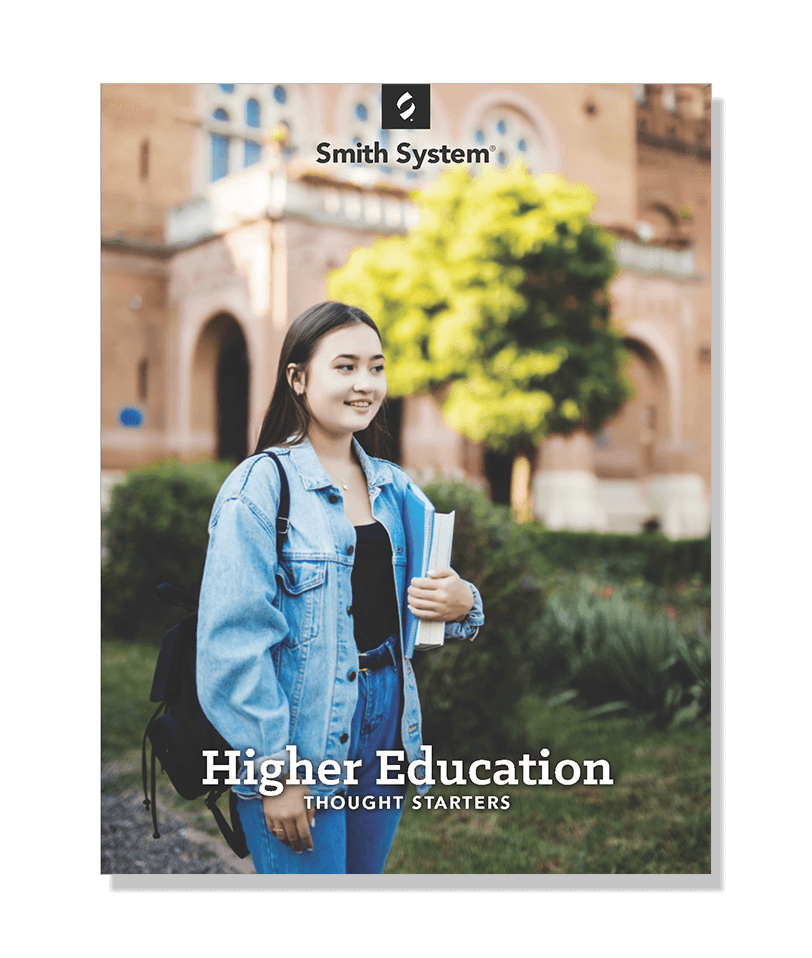 Download the Higher Ed Thought Starters Brochure
[smartslider3 slider=3]
Smith System snapshot for Higher Education:
Versatile.

The subject and education will influence the layout. But keep classroom furniture highly mobile so that students can quickly tuck-in their tables, get comfortable and get to work.

Choices.

Simulate the flex-seating movement that began in office spaces. Offer traditional chairs, café-style seating, soft seating, rockers and more. Then let students pick where they learn best.

Right Size.

Adjustable tables, chairs, and desks keep everyone comfortable, be mindful of plus-size students, too.

Aesthetics.

Match their maturity with subdued colors, but with a touch of school spirit. Durable, high-quality crafting keeps the furniture looking good.

Educator Tools.

Keep expensive teaching tools mobile, secure and tidy. Look for workstations, lecterns, maker carts, whiteboards and storage on wheels.